Hard to find time to write these days…
Work…work on the house…sleep…do it all again.
I have even seriously considered ending the blog…and still might…
But…I just had to tell this story.
6-8 months ago, I did, for me, a very responsible thing. I booked a vacation…in advance!
You might scoff at that but the truth is that I have never been very good at that. Usually, we make "our plans" about a month ahead of time…if that!
I figured that since we have to get Big A back to Philadelphia for his second year at school, I would kill two birds with one stone and booked a vacation on the east coast…
Williamsburg, VA to be exact.
I figured that my parents could come down and visit for a few days and then take our son with them when they go home to New Jersey. They would get some time off, we would get time off and he would get back to college.
My plans were to leave at lunch on Friday directly from work and head to Nashville to pick Kimba up. We would then spend Saturday visiting with friends in the area and then leave early Sunday morning and arrive at the resort Sunday evening.
Three days ago, my wife called to verify our check in time…
Saturday afternoon!
Ooops!
After mulling that over for a day, I decided that instead of visiting friends in Nashville, we would pick Kimba up and drive straight through to VA. That means that we will get there right at check in time on Saturday afternoon. We will essentially gain 1 1/2 days at the resort.
That is why they (the family) pays me the big bucks! To figure these things out…
One problem…
After I announced my decision to my wife and our two youngest, called Kimba and also told our Nashville friends, an unforeseen complication has arisen…
His name is Earl. You might have seen pictures of him recently…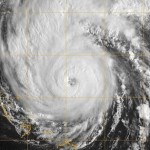 It looks like we will get there just a few hours after he leaves.
At least we won't hit much traffic on the way in!